Greetings From Facebook Prison
Greetings from behind the bars of Facebook prison!
For those of you who haven't noticed, it's impossible to find me on Facebook. This has been the case for about two weeks now. Why? Let me give you the 411.
Last year, I received an email from Facebook saying that Universal Music Group had filed a copyright infringement complaint against me for my cover video of "Demons" by Imagine Dragons. They took the video down and I emailed Universal Music respectfully asking what the heck their deal was. They (most likely an automated system) responded and said that Facebook doesn't currently have a license to share music. I still didn't really understand why they were coming after me. They said they were trying to protect their artists, but we all know that practically EVERYONE posts cover videos online. I was frustrated, but shrugged it off. Bad move.
It happened again a few months ago, this time regarding my cover of "Say Something" by A Great Big World. They did the same thing, and this time Facebook blocked me from posting or messaging for three days. They warned me to delete any content that infringed on anyone's rights, but I didn't believe I was doing that. Plus I had just started getting thousands of views, so I thought going through and marking that I did not own any rights to the songs would suffice. WRONG. I was dumb for not deleting all my videos the first time around. I take full responsibility for that now. Facebook doesn't mess around. I figured they used the whole "three strikes and you're out" kind of thing. I hate that I was right. They found the "Say Something" video on my music page and officially disabled both my personal and music accounts.
I know what you're thinking. "Emily, try making a new account...duh!" Great advice, but I definitely already tried. Two separate times, in fact. Even when I made a new account under a new name with a different email and password, they still knew it was me.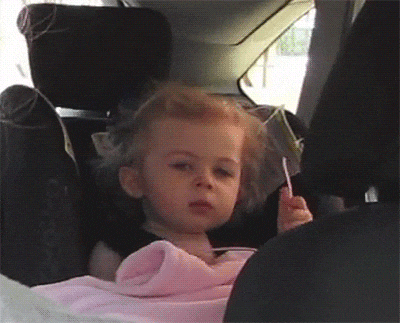 Facial recognition technology I guess...Maybe that's why it's called 'Face' book...It's great for actual criminals, not so much for me and the countless other musicians experiencing this.
So, if you post cover videos or anything that could infringe on copyright even in the slightest, I highly recommend watching your back. Try linking to YouTube or Instagram rather than uploading your videos straight to Facebook.
No matter how stupid this situation may be, I still should have followed the rules. I can only hope that someday I'll get my Facebook back to retrieve all my family photos and reconnect with the almost 2,000 fans on my music page. But alas, I'm stuck here. Might as well be productive in the meantime, right? It's really not so bad in here. I used to think losing my Facebook was the end of the music-promotional world as I knew it, but that's far from true. It's inspired me to create this cool website and pushed me to focus on my other social media accounts. So, maybe it's actually a blessing in disguise.
Although I miss my super fun live-stream concerts, I'll make due with what I've got. I'm hoping this website will help keep you guys updated on my musical career. I appreciate your support more than you could possibly know! Much love to ya'll. Be safe out there.